Most probably you are familiar with running AdWords campaigns, but do you use all AdWords reports in Analytics to really get the most out of it? This blogpost will help you leverage the AdWords integration to its fullest extent.
The Google AdWords reporting environment is great, but does it really go beyond measuring success and failure?
For marketers, website owners and analysts like you, it's critically important to analyze your visitors and their behavior in much more depth.
And this is exactly what the AdWords integration with Google Analytics can offer.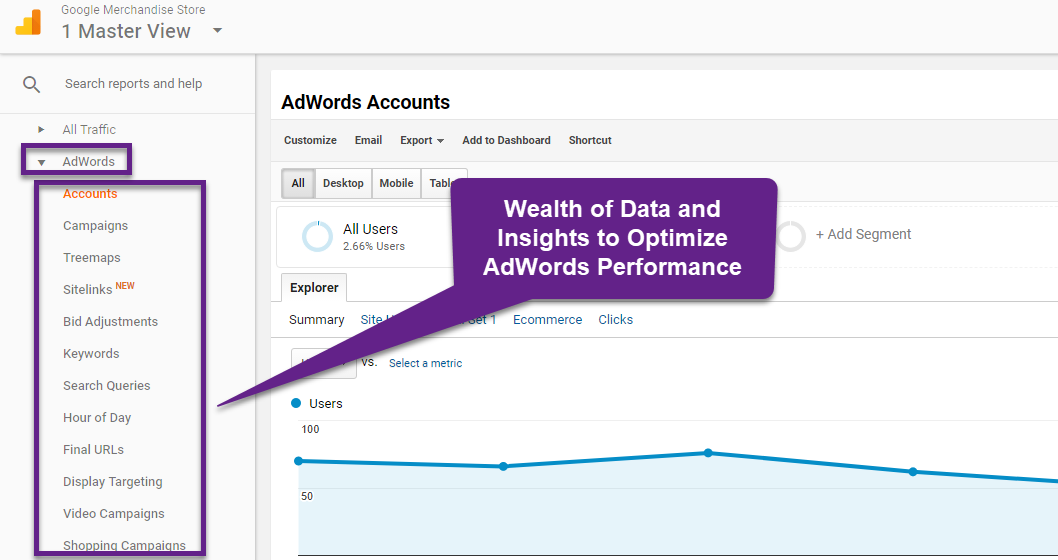 In the rest of this post I will cover a ton of things. Feel free to skip the first few chapters if you are an experienced AdWords analyst and optimizer!
Table of Contents
Nothing more to add, let's dive right in!
How to Integrate AdWords and Analytics